New trend of packaging – vacuum skin packaging
By sealing the product under vacuum between the skin packaging film and the tray. The VSP film wraps the food like a second skin without using any preservatives/additives. Make sure the product remains vibrant and fresh in color and flavor before consumption. VSP offers the added benefit of a reliable, durable tray that supports and protects the product during transport, storage and display as it holds food in place, with the ultimate goal of creating an attractive package that consumers can See the product in its entirety. The goal of VSP is to extend the shelf life of products.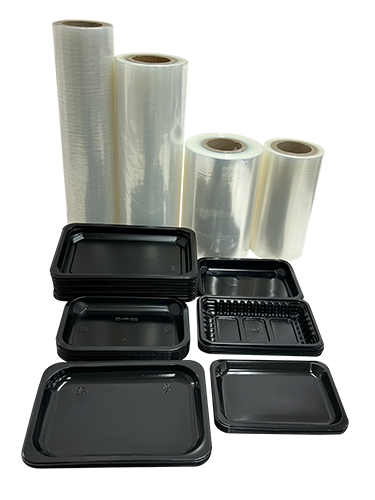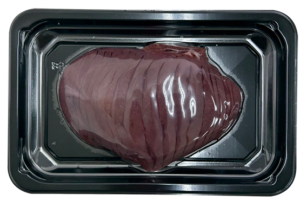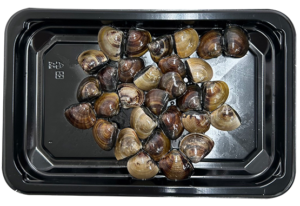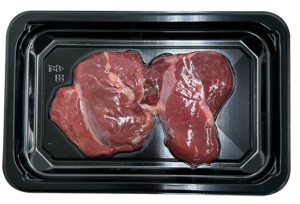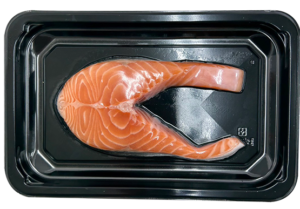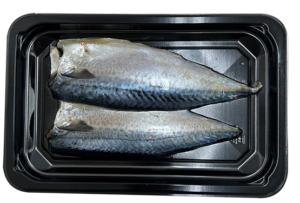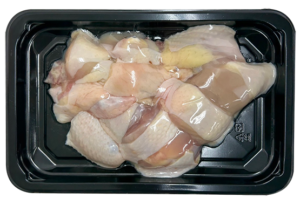 Features
It can optionally operate vacuum skin packaging. The super three-dimensional shape is transparent and visible.
Sturdy structure and beautiful appearance, the whole machine is made of stainless steel and aluminum extrusion.
Using European imported vacuum pump and programmable touch panel with 10 sets of memory functions, it can be used for vacuum nitrogen flushing, vacuum body-fitting and simple sealing packaging, easy to operate.
Design different mold specifications according to product size, upper and lower molds can be replaced.
Applicable to a variety of sealing materials, such as: PP, PE, PET, PVC, carton and other sealing materials.
Scope of application
Suitable for refrigerated or seafood food, microwaveable, moisture-proof and takeaway food
Suitable for restaurants, shops, supermarkets, processing plants
Applied to fresh and frozen food such as meat and aquatic products, marinated food, agricultural products, prepared food, Chinese herbal medicine, electronics, medical equipment, medicine, etc., can keep fresh, original flavor, anti-corrosion, anti-mildew and deterioration, and extend product shelf life
Function
Keep food fresh, original, antiseptic, antiseptic, and extend product shelf life
Model
Mechanical Dimensions

(LxWxH mm)
Voltage
Mechanical weight (kg)
Capacity

(pcs/min.)
container maximum size

(mm)
air compressor
EL-701VSP
850 x 560 x 1555
220V
120
2-3
340×250
5HP
EL-702VSP
850x560x1555
220V
145
4-6
220×170
5HP
EL-704VSP
850 x 560 x 1555
220V
145
8-12
160×100
5HP
EL-706VSP
950x560x1555
220V
150
10-12
110×100
5HP
EL-701MVSP
900x600x1555
220V
140
2-3
380×260
5HP
EL-702MVSP
900x600x1555
220V
160
4-6
260×180
5HP
Automatic vacuum inflation and vacuum skin packaging machine
Model
Mechanical Dimensions

(LxWxH mm)
Capacity

(pcs/min.)
container maximum size

(mm)
EL-301VSP
2000x810x1600
4-6
340×250
EL-302VSP
2000x810x1600
6-10
220×170
EL-304VSP
2000x810x1600
10-12
160×100
EL-301MVSP
2000x900x1600
4-6
380×260
EL-302MVSP
2000x900x1600
6-10
260×180
Video link