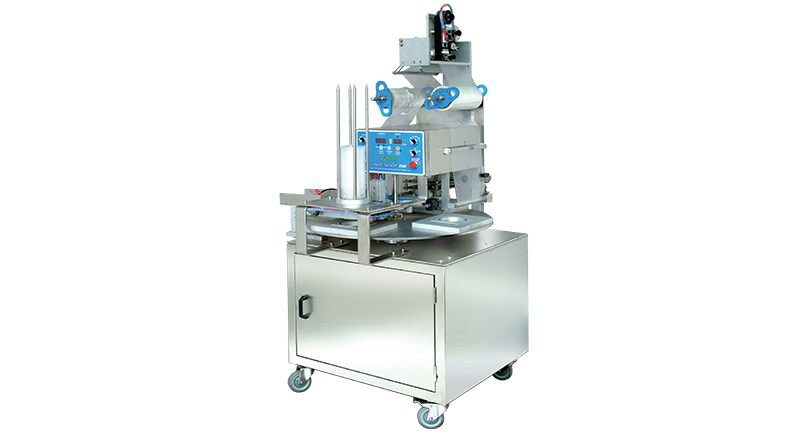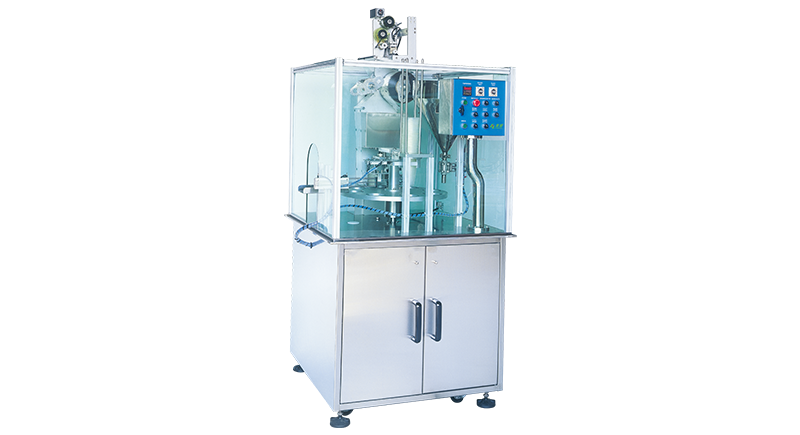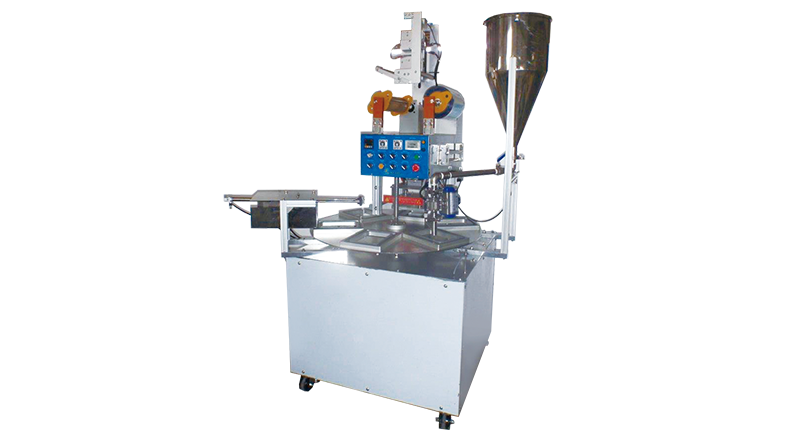 CHARACTER
PLC control and with Index Gear Rotary table, easy to Sealing and bordered cutting.
Easy interchangeable sealing head design.
Able to accommodate a wide rang of bottles and containers.
Thermostat controlled heating with digital temperature read out.
Emergency stop button.
Stainless steel and Alu. Alloy construction.
Able to run plain or printed films.
Custom built to customer's specifications and requirements.
APPLICATIONS
Cup water, juice, lunch box, jelly, pudding, bean curd, soy bean milk, fresh frozen food, cold / warm food, agricultural processed food, cosmetic and pharmaceutical products. For many kinds of packaging product by plastic or paper cup / box.
OPTIONAL
Auto cup dropping.
Auto filling.
Date printer.
Lidder.
Model
Dimensions

(LxWxH mm)
Power
Weight (kg)
Capacity

(pcs/hr)
Max Cup Size

(mm)
Air Compressor
EL-501S
800 x 900 x 1800
220V, 600W
90-110
900
Ø180 x 100
5 HP
EL-502S
800 x 900 x 2000
220V, 600W
110-130
1800
Ø180 x 100
5 HP
EL-501R
800 x 900 x 2000
220V, 600W
90-110
900
220 x 170 x 100
5 HP
EL-502R
800 x 900 x 2000
220V, 600W
110-130
1800
160 x 100 x 100
5 HP
Videos
EL-50 series
EL-50 series