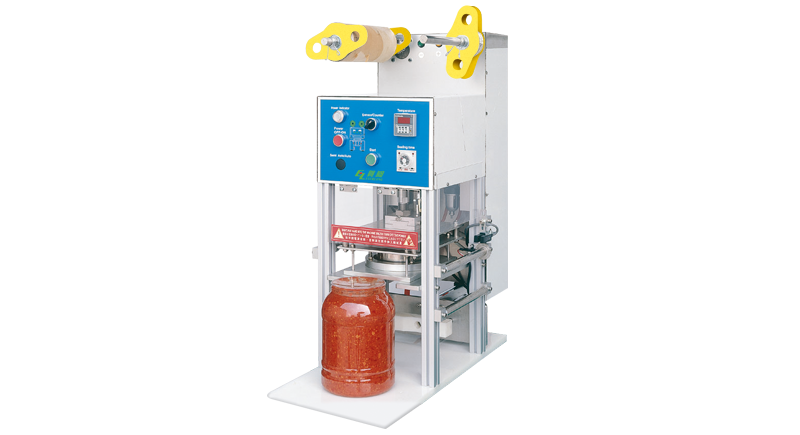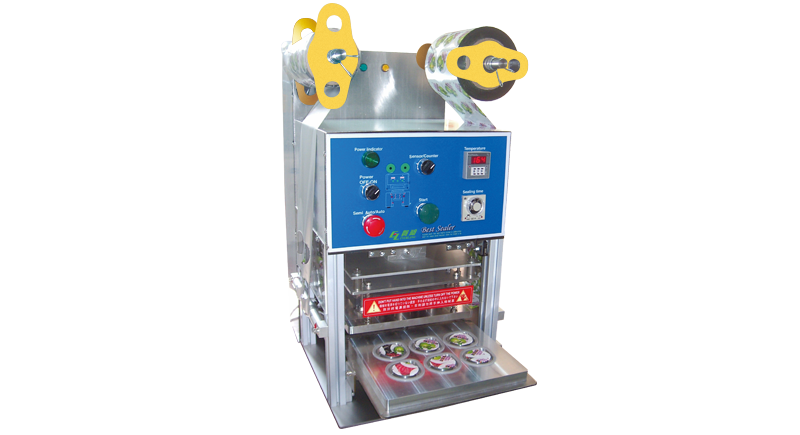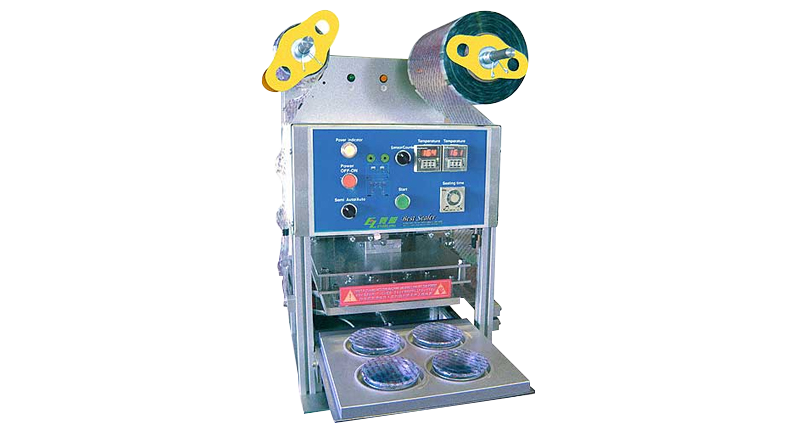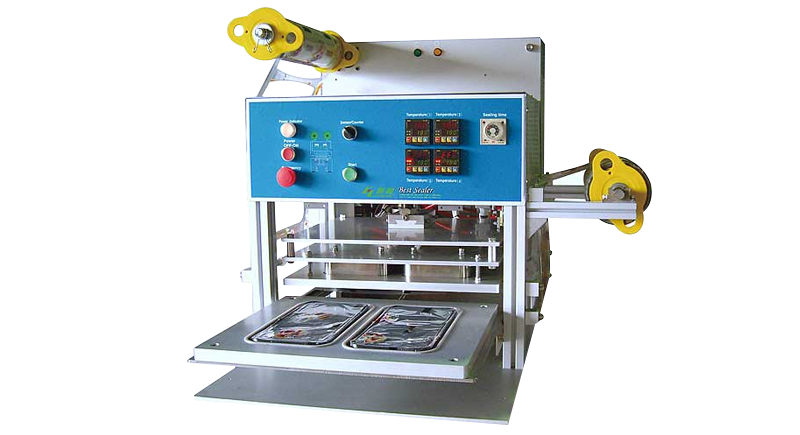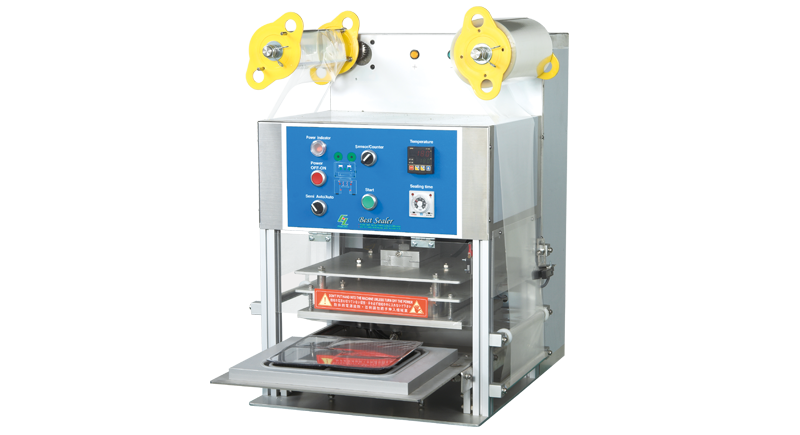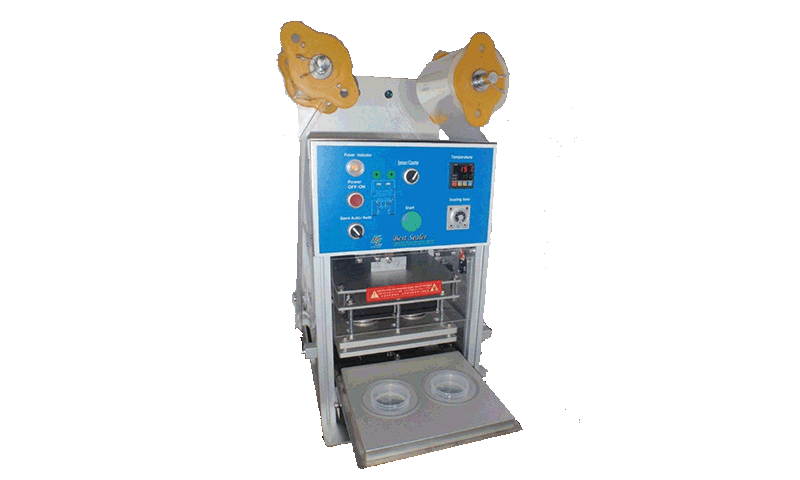 Feature
Compact, easy to used with push button operation.
PLC controlled.
Suitable for a wide range of products and films.
Can run with plain or printed film.
Optional date printer.
Custom built models.
APPLICATIONS
Dips, liquids, solid products, freezer & reheatable applications, give your product excellent presentation and tamper evident security.
Model
Dimensions

(LxWxH mm)
Power
Weight (kg)
Capacity

(pcs/hr)
Max Cup Size

(mm)
Air Compressor
EL-20S
340x250x640
110/220V
27
450
100x100x180
–
EL-20M
360x300x650
110/220V
36
450
140x140x180
–
EL-20BM
360x300x650
110/220V
75
450
140x140x180
1 HP
EL-20L
360x300x650
110/220V
45
450
180x170x100
–
EL-201S
550x350x680
110/220V
55
600
220x170x100
1 HP
EL-2016S
550x350x680
110/220V
55
2000
50x50x100
1 HP
EL-202S
550x350x680
110/220V
60
800
100x160x100
1 HP
EL-204S
550x350x680
110/220V
65
1000
75x75x100
1 HP
EL-201L
600x430x680
110/220V
70
500
320x220x100
2 HP
EL-202L
600x430x680
110/220V
65
700
150x200x100
2 HP
EL-204L
600x430x680
110/220V
75
850
100x100x100
2 HP
EL-201XL
650x480x680
110/220V
80
450
320x280x100
2 HP
EL-202XL
650x480x680
110/220V
85
600
150x230x100
2 HP
EL-204XL
650x480x680
110/220V
85
800
120x120x100
2 HP
EL-201XXL
650x480x680
110/220V
85
450
340x280x100
2 HP
EL-202XXL
650x480x680
110/220V
90
600
160x230x100
2 HP
EL-204XXL
650x480x680
110/220V
95
800
140x120x100
2 HP
Videos

EL-204S

EL-202L

EL-201L

EL-201S

EL-20 series